Brightening your smile with Air Polishing and Boutique Whitening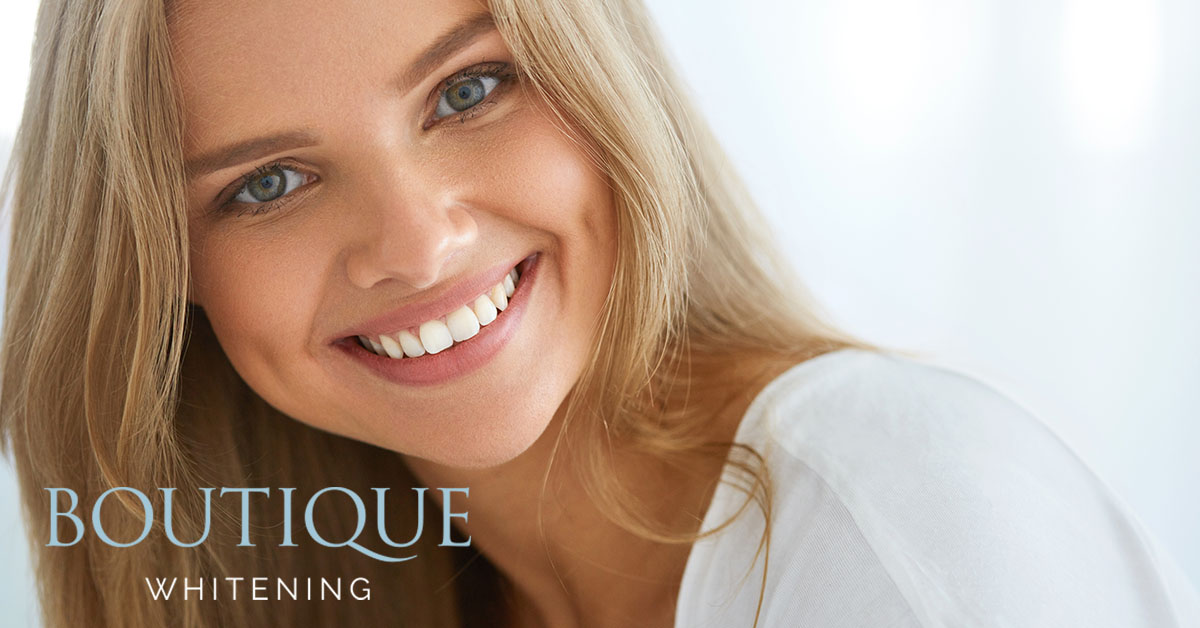 Do you find yourself putting your hand over your mouth when you're talking, or keeping your mouth closed when you smile?  If you're feeling self-conscious about the colour of your teeth, we may have a treatment to help.
Air polishing is one of the new dental hygiene treatments we are offering to patients who want a cleaner, brighter smile.  Air polishing is a gentle and painless treatment, which uses air and water pressure to deliver a controlled stream of sodium bicarbonate powders through a special nozzle.
Although it's a simple technique, it's very effective at removing stains from the tooth surface, such as those caused by tea, coffee, red wine, cola and tobacco. It is also very affective at removing plaque and anything else that may have become trapped between teeth, such as pieces of food.
Although air polishing is not a tooth whitening therapy, it can significantly improve tooth brightness and give you a noticeably sparkling fresh, healthy mouth in an instant.
Some people have naturally darker teeth, which cannot be improved with cleaning or polishing. If you feel that your smile is not as bright as you would like, then our new professional teeth whitening treatment may be of an interest to you.
Boutique Whitening is a safe, affordable and effective way to enhance your smile.  Boutique home whitening gels are PH neutral to protect the enamel, and have a built-in desensitiser to help prevent unwanted sensitivity.  With Boutique Whitening, you can achieve fantastic results, with a brighter, whiter smile in just 14 days!
If you would like to know more about how we can brighten up your smile, please give us a call on 01366 386666.
#AirPolishing #BoutiqueWhitening #TeethWhitening #ToothWhitening #Smile #DownhamMarket