COVID-19 Coronavirus Update – 01/11/2020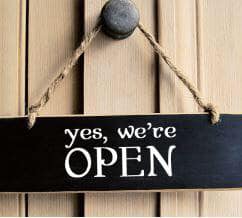 With the Government announcing the country is going back into lockdown for 4 weeks from Thursday 5th November, we wish to reassure our patients that dentistry is NOT affected by this latest lockdown. We can confirm that we are able to continue operating under the new COVID regulations, as we have been doing since we re-opened in June.
If you have an appointment with us during this new period of lockdown, please attend as arranged, following the instructions given at the time of booking.
Please be advised the safety of our patients and staff, as always, is paramount. We have always had strict infection control protocols, and have further increased levels of infection control and PPE to the highest standard in light of the current situation.
We're still recalling the patients who had to be cancelled during lockdown, but this is proving quite a mammoth task! If you had an appointment cancelled during lockdown, or you are due for a routine examination, we will endeavour to contact you.  However, if you wish to be seen as quickly as possible, then please feel free to contact us first, and we will arrange an appointment for you.
We are also delighted to be accepting new patient registrations with our lovely dentist, Dr Cameron Warwicker, who has now joined us for 5 days a week. If you are looking for a new dentist, please give us a call on 01366 386666, and we will arrange an appointment for you.
If you have any queries or concerns about your dental care with us, please speak to one of our friendly receptionists on 01366 386666.Thank you to all our patients for your valued support and co-operation during this difficult time.
Stay safe, stay well.
With best wishes from the PDC team