"Say Hello, wave Goodbye"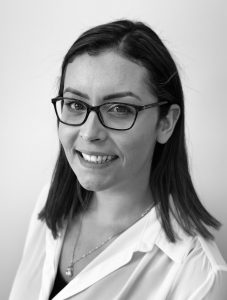 We are delighted to announce that Ms Emma Watters, Dip Dental Hygiene (GDC No. 171248), will be joining the practice from 20th August 2020, as an Associate Dental Hygienist.  As a dedicated member of the team, Emma will be maintaining the practice's longstanding ethos and reputation for high quality dental care.  Emma is committed to ensuring her patients feel at ease and is particularly skilled with nervous patients.
Emma started her career as a trainee dental nurse in 2004. After qualifying as a dental nurse in 2008, she then went on to study Dental Hygiene at the Eastman Dental Hospital, London, achieving the Advanced Diploma in Dental Hygiene in 2011.
After graduating from Eastman in 2011, Emma spent 8 years working as an Associate Dental Hygienist at a practice in Ealing, London, before moving to Norfolk at the start of 2020.
Outside of dentistry, Emma enjoys spending her spare time reading, going to the gym and going for walks with her family and their dog.
Emma will be taking over from PDC's much-loved team member Jane Lloyd.  After 47 years in dentistry, Jane has decided it is finally time to hang up her scaler and retire.  When Jane told us of her decision, she said "being part of the Priory Dental Care team has been the best time of my working life!  You really know the true meaning of 'teamwork'.  It has been a pleasure working with both the PDC staff and patients alike, and I shall miss you all."
From everyone at Priory Dental Care, we'd like to thank Jane for all her hard work and her dedication to the practice, and we wish her a fun and fabulous retirement!