Priory Dental Care welcomes new Dental Hygienist, Jane Lloyd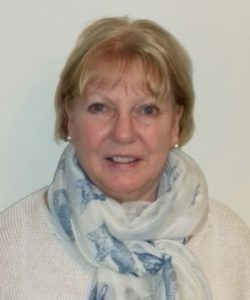 The Priory Dental Care team are delighted to announce that Dental Hygienist, Jane Lloyd EDT, EDH, Cert of OHE (GDC No. 5474), will be joining our practice on 1st March 2018!
Jane qualified as a Dental Therapist in 1973 from the School for Dental Auxiliaries, New Cross Hospital, London.  In 1990 she gained a Certificate of Oral Health Education, and in 1999 she qualified as a Dental Hygienist at the Royal London Hospital, Whitechapel.
From 1973, Jane was employed by the Cambridge Health Authority as a Dental Auxiliary, gaining valuable experience in Community Dental Clinics working with nervous schoolchildren, and promoting Oral Health in local Primary Schools.
She later moved to Surrey and was fortunate to work with special needs groups as a Dental Therapist.
From 1999 Jane worked as a Dental Hygienist in Surrey, until moving to Downham Market in 2014, and has since continued to work as a Dental Hygienist in practices in Norfolk.
Jane is very much looking forward to joining the practice team and getting to know all her new patients.
If you have any queries regarding the above, please don't hesitate to contact us in the usual manner, on 01366 386666.