Great success for the Priory Dental Care team, as they conquer the Zombies!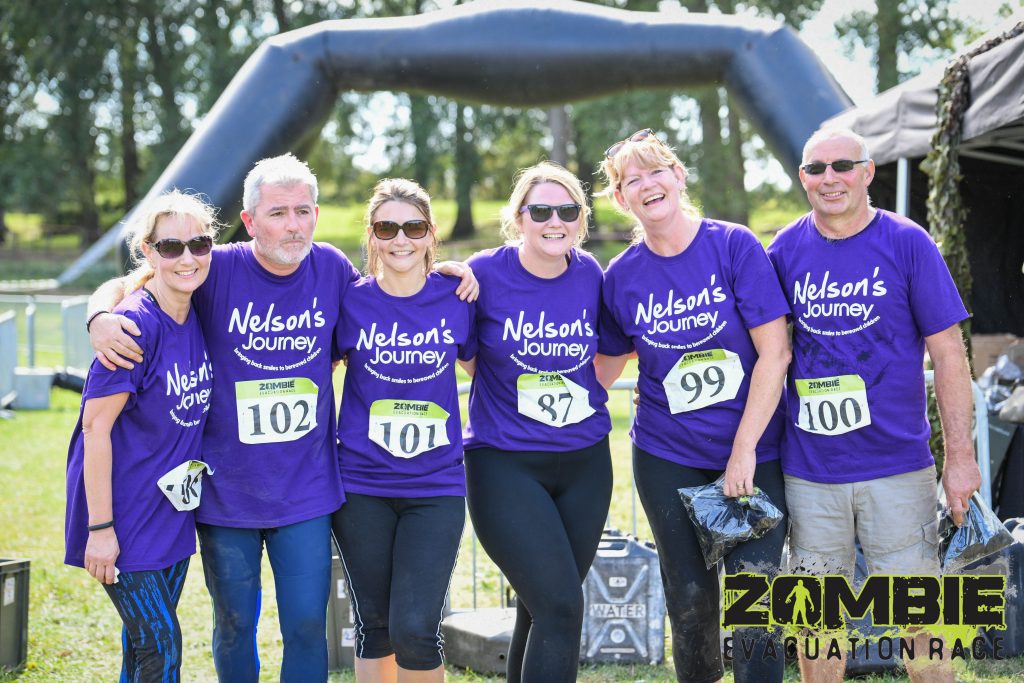 On Sunday 15th September 2019, members of the Priory Dental Care team took part in the 'Zombie Evacuation Race' in aid of Nelson's Journey.
The 5km race took place in the grounds of Hockwold Hall, with various zombie-themed zones, through trees, fields and along the river bank. The team encountered loads of hungry, blood-curdling zombies along the route; some slightly docile, others relentlessly hunting for a taste of human brains!
Did the team survive the zombies?! Well, almost …. Thanks to great teamwork, 5 team members survived, and only 1 was infected! (but we've let her come back to work, as we found cups of tea work as an antidote!)
Our chosen charity, Nelson's Journey, is a Norfolk charity which supports children and young people who have experienced the death of a significant person in their life. Nelson's Journey provide a range of support, appropriate for the needs of each child or young person. This may include one-to-one support and opportunities to meet others their age who have also experienced a bereavement.
Please help us to raise as much money as possible. Any donation, big or small, will be very much appreciated. We have a sponsor form here at reception or, if you prefer, you can donate online at: –
https://uk.virginmoneygiving.com/Team/PDC_Zombies
You can see more photo's from the day on our Facebook page:- https://www.facebook.com/priorydentalcare/
Thank you for your valued support!