Introducing the new TePe GOOD Toothbrush – Not only is it GOOD for you, it's GOOD for the environment too!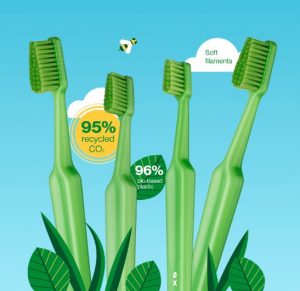 Are you looking for a more environmentally-friendly toothbrush? We're now stocking the new TePe GOOD toothbrush, which is made from 96% bio-based plastic. The use of renewable raw materials, such as sugar cane and castor oil, enables Tepe to recirculate up to 95% of the CO₂ emissions during the product's life cycle. And, as with all Tepe toothbrushes, the product is manufactured at Tepe's Swedish Malmö factory, using 100% green energy. Making the TePe GOOD toothbrush GOOD for you and GOOD for the environment! 🌱🌿🌍
Available from reception for only £2.50 each!
#Tepe #Toothbrush #Plastic #ThinkGreen #Environment