The practice was established in Downham Market in 1980, and has been in its present location in Priory Road since 1983.
We are a "mercury free" practice.  We haven't used amalgam fillings (silver fillings containing mercury) since 1994.  All our fillings are tooth-coloured and mercury-free.
Preventative dentistry is at the heart of everything we do – we want to help you keep your teeth for life. We take the time to listen to you so that we can identify potential problems and understand your individual needs. This way we can give the best advice to help remedy or prevent any issues.
Our objective is to maintain good dental health, function and appearance for every patient using a minimum of intervention. Long term, preventative dentistry means less treatment and therefore, less cost.
We seek to explain to you:-
· What care or treatment is being recommended
· Why it is being recommended
· What the benefits are to your oral health
· What alternative approaches there may be
· What you can do to improve your own oral health
The two dental diseases; tooth decay and gum disease are avoidable. No-one needs to suffer tooth decay and our dentists advice will help you to prevent it . Although more complex, with the right support and advice gum disease is preventable, and a structured course of treatments to reduce or manage gum problems is available.
The success of the treatment we offer is proportional to the strength of the relationship we can build with you. We hope to build this relationship by consulting with you at every step of the way.
Your treatment will be guided by your wishes and no work will be undertaken without a full explanation, including cost and consequences, or without your informed consent. If it is assessed that your treatment needs are beyond the scope of the practice, we can arrange for you, or your child, to attend one of our carefully selected referral practices.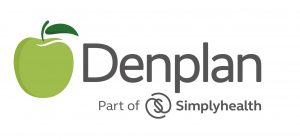 Our aim is to offer the best dental care to adults and children under private contract.  Patients are free to choose between paying fees for treatment or joining an appropriate Denplan payment scheme.  Denplan Care is a really easy way to spread the cost of all of your routine treatment into affordable monthly payments, reducing the chance of receiving unexpected dental bills.
"Our Practice Team is committed to providing our patients with a high standard of care and a strong emphasis on prevention in a happy, friendly environment where all patients are fully involved in their dental care."
Mission statement